sponsorship
Sponsor´s book
If you want to participate in the sponsors' book, please contact us at the following email address: comunicacionempanada@gmail.com
THE EMPANADA OF BANDEIRA, THE BEST IN THE WORLD!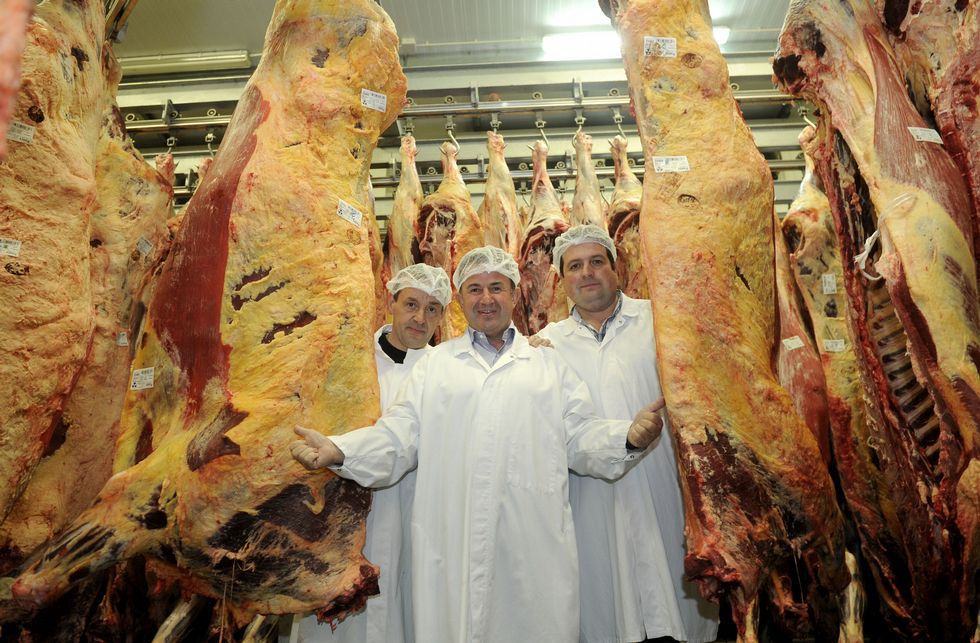 In A Bandeira, the best empanada is the beef empanada, and this is due to the fact that this town exports one of the best meats in the world, the "vaca vella" (old cow) from A Bandeira, through the local company Frigoríficos Bandeira. It is a product present in the most select restaurants and has gained the trust of the best chefs in the world, such as Martín Berasategui and the TV personality Pepe Rodríguez. They have also been declared ambassadors of the Empanada Festival.
Furthermore, the authentic "empanada of A Bandeira" must be made with local flour, specifically Galician stone-ground wheat flour, following the traditional style. In particular, it should be made with the flour produced at "O Muíño de Cuíña" since 1918.