HISTORY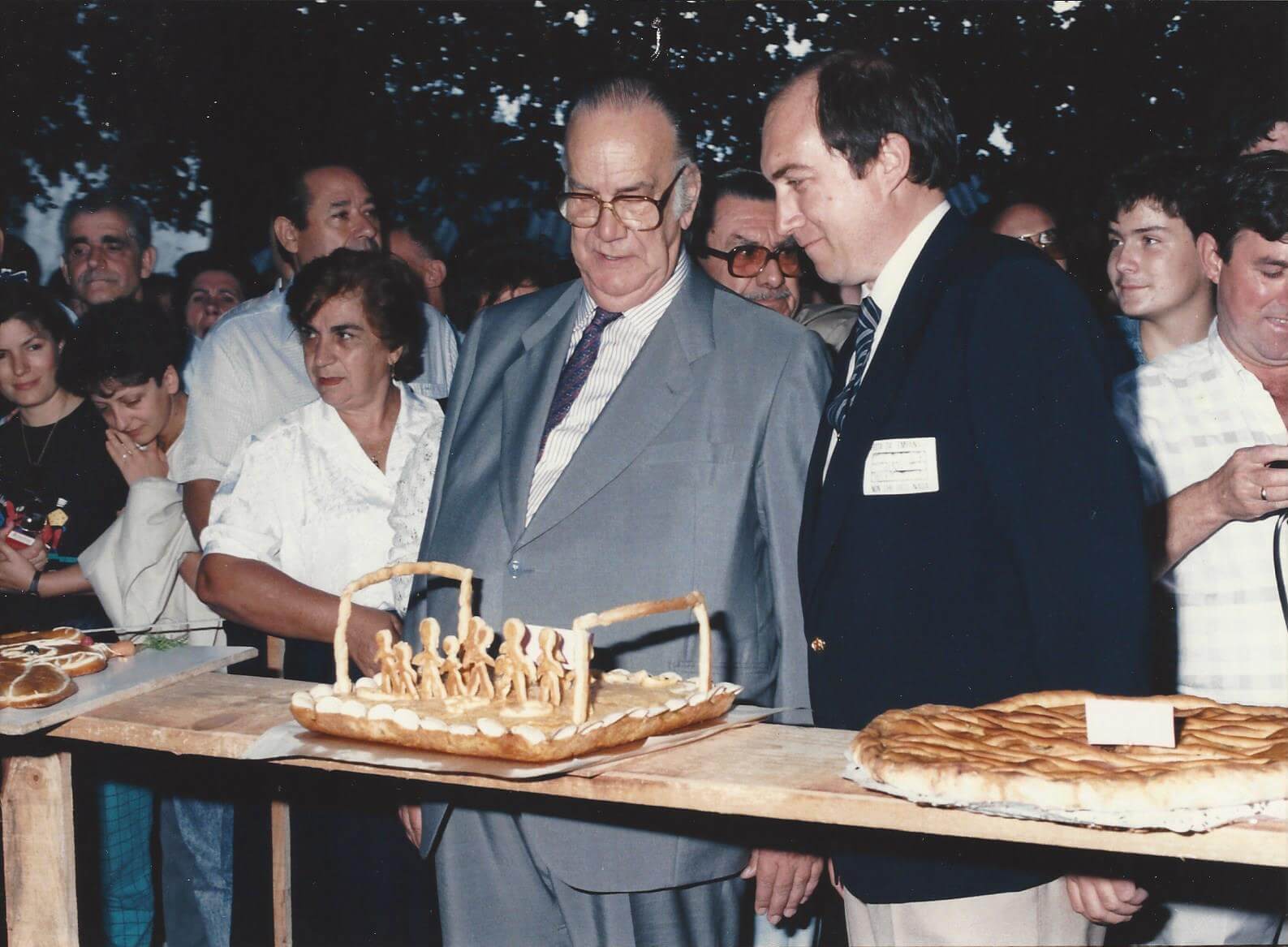 The Empanada Festival in A Bandeira was born in 1974 when a group of friends decided to bring some empanadas to a beautiful oak grove in the village to enjoy a friendly afternoon accompanied by traditional Galician music. This humble gathering, which brought together about ten families, laid the foundation for one of the most significant gastronomic events in Galicia.
Posters (1976-2023):
The idea was well-received by the neighbours of A Bandeira, and the following year they decided to organize the 1st Empanada Festival with a small contest to choose the best empanada among the different creations made by families. The empanadas were displayed on a traditional wooden ox cart.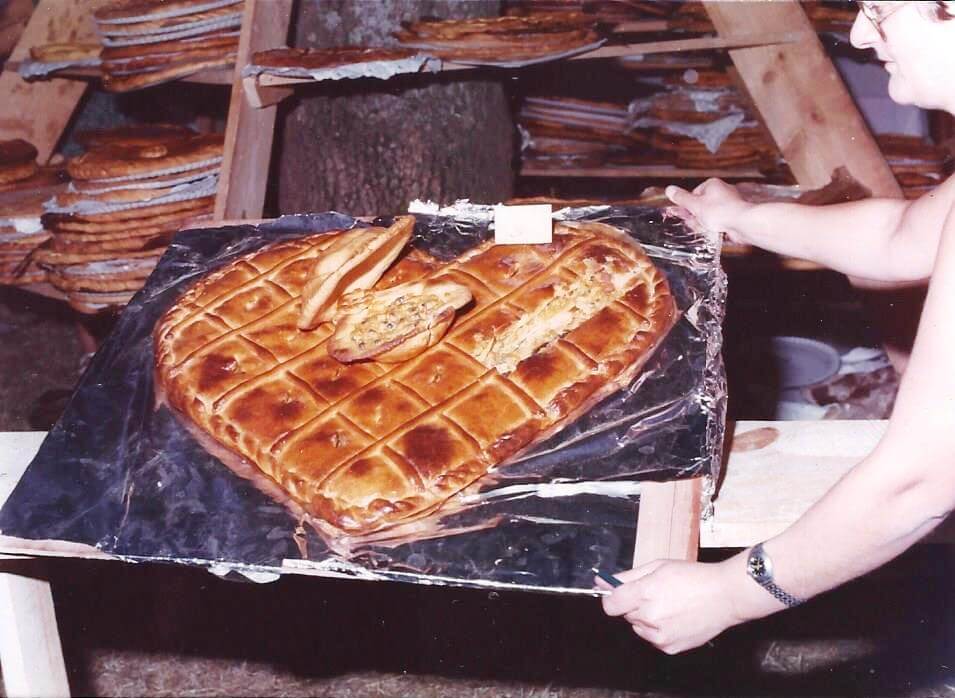 The success of the second edition, which started attracting people from the surrounding areas of Bandeira, led the Empanada Festival to seek a much larger oak grove. From then on, the evolution of this event was unstoppable, gathering thousands of people from all over the country every third Saturday of August.
In 1999, the Friends of Empanada Association achieved recognition as a Festival of Galician Tourist Interest, establishing itself as an essential gastronomic event of the Galician summer.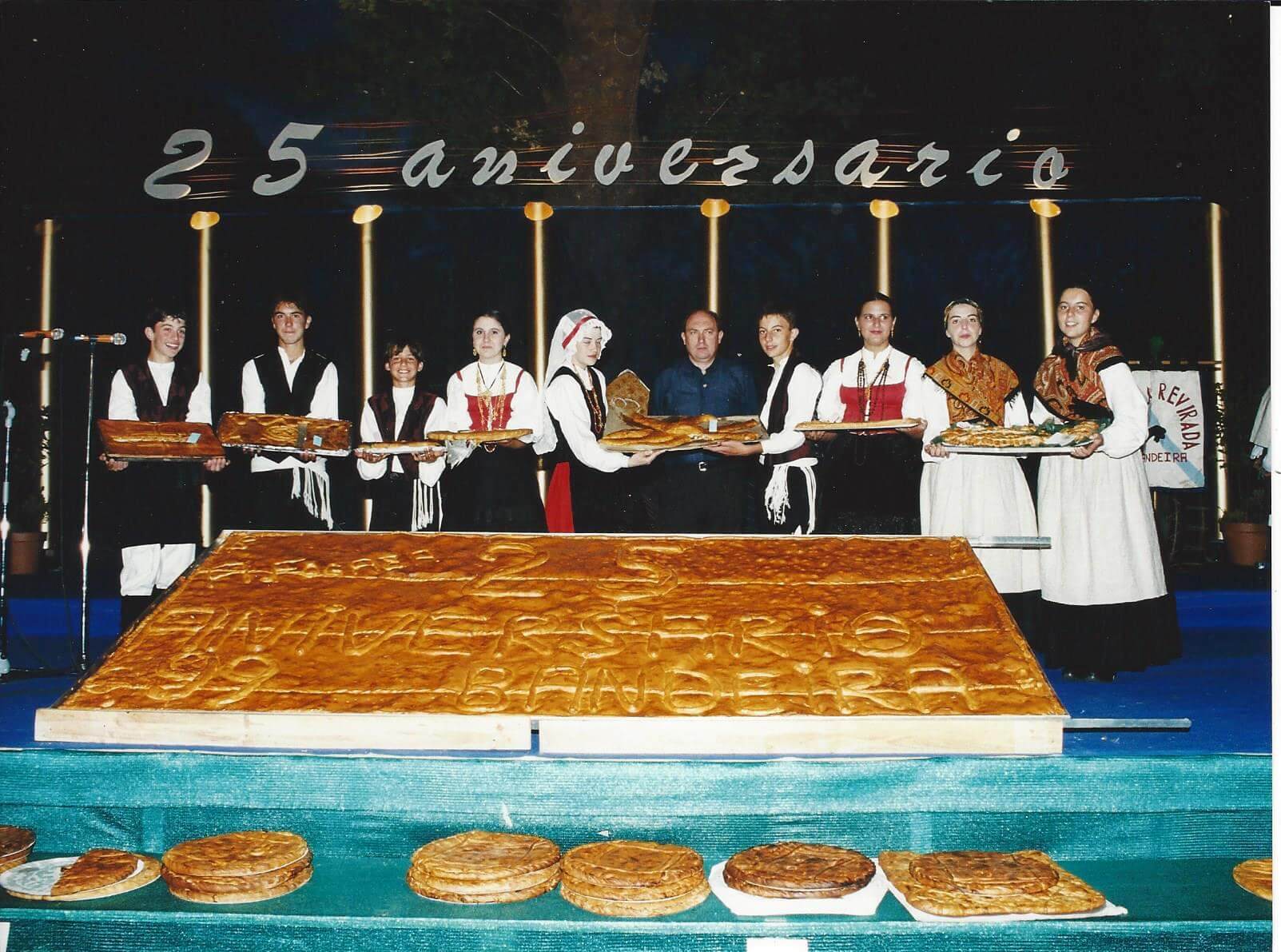 Currently, the Empanada Festival attracts over 20,000 people during its five days of celebration, which take place in the third week of August. Gastronomy and culture come together to offer a complete and diverse program to all those who choose to come to the small rural village of A Bandeira.
Since 2018, the Empanada Festival of A Bandeira has been a strong candidate to achieve the title of National Tourist Interest event, gaining support from notable personalities such as Martín Berasategui, Pepe Rodríguez, Alfonso Rueda, Mariano Rajoy, Cristina Castaño, Roi Méndez, Xurxo Carreño, Luis Cepeda, Pepe Domingo Castaño and other celebrities, etc.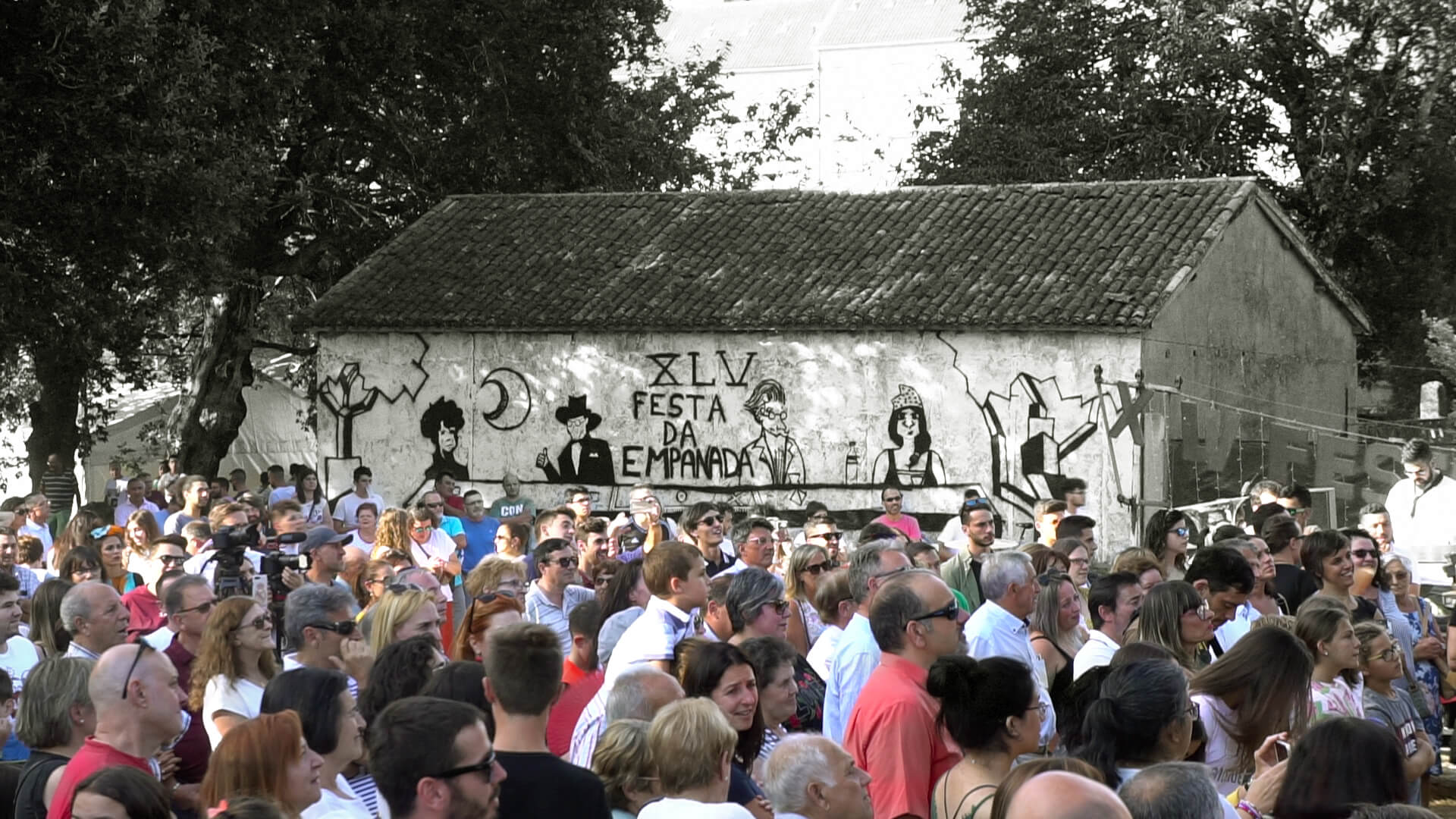 Such is the magnitude of the Empanada Festival that in the year 2023, it debuted its own hymn, composed by the artist Sergio Rodríguez.